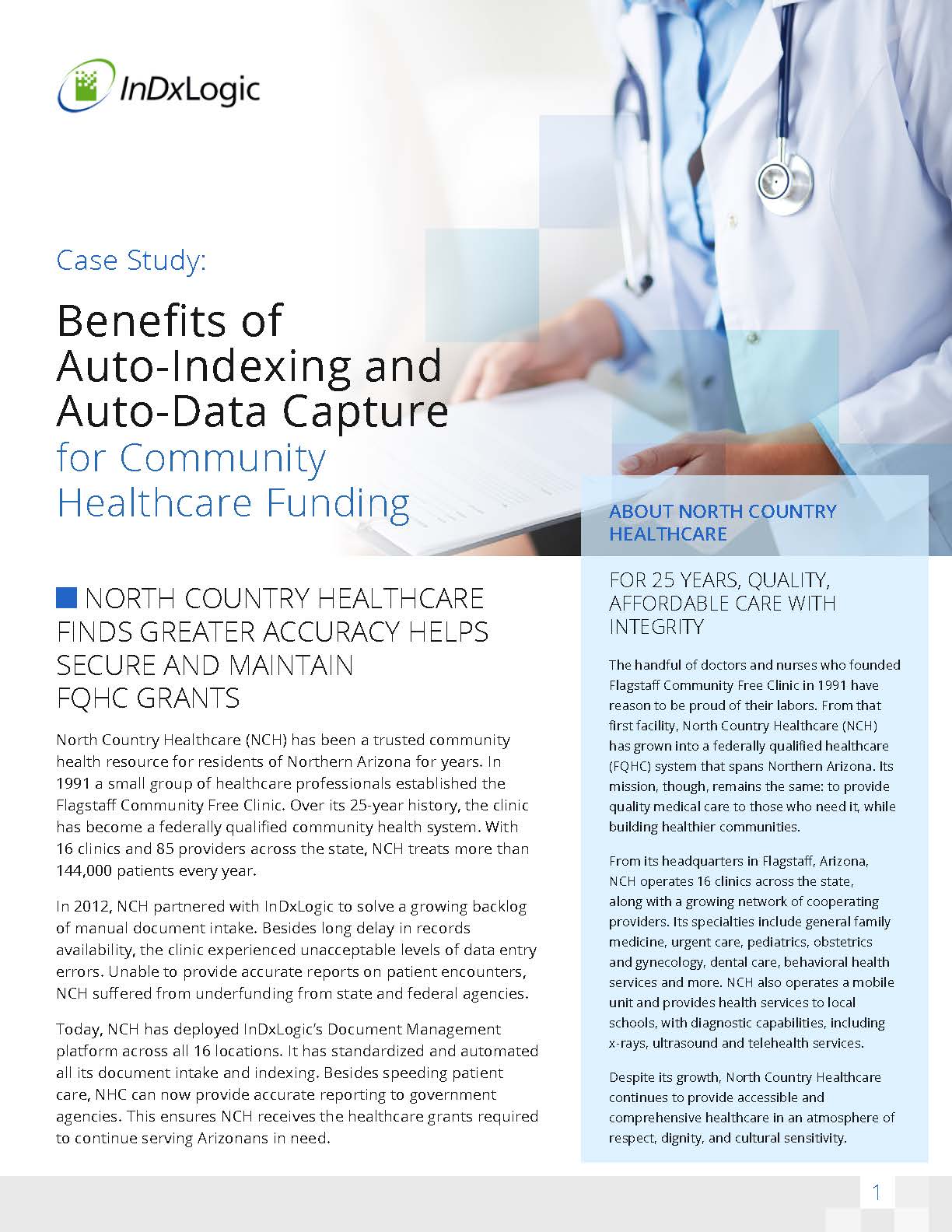 NORTH COUNTRY HEALTHCARE FINDS GREATER ACCURACY HELPS SECURE AND MAINTAIN FQHC GRANTS
North Country Healthcare (NCH) has been a trusted community health resource for residents of Northern Arizona for years. In 1991 a small group of healthcare professionals established the Flagstaff Community Free Clinic.
To learn more about the benefits and advantages of InDxLogic, click 'Download The Case Study.'
Did you like what you read? We'd love to talk with you about how InDxLogic can improve your office efficiencies. Fill out the contact form so that we can get started.