BETTER INDEXING
BETTER CARE
InDxLogic document management services identify the right patient record and place it into the right patient file automatically, letting you and your staff concentrate on your most important job, providing care.
HEALTH INFORMATION MANAGEMENT
The medical industry's move to paperless records has turned the management of patient files into an administrative burden. Most medical practices understand that manual indexing is both inefficient and error prone, creating gaps in data collection and performance monitoring, ultimately impacting patient care. By automating the reconciliation process and delivering documents to your electronic medical record system, you can take indexing literally out of your hands, improving your bottom line and patient care.
REAL EFFICIENCY
REAL RESULTS
"InDxLogic provided us the efficiency we needed to improve the indexing process while keeping labor costs for scanning and indexing under control. That's helped us continue to grow and serve our practice needs."
SERIOUS SUPPORT
InDxLogic client relationships extend beyond the sales cycle to become true partnerships. We work directly with your team to manage implementation and production and continue to promote learning and optimization throughout the relationship.
THE INDXLOGIC ADVANTAGE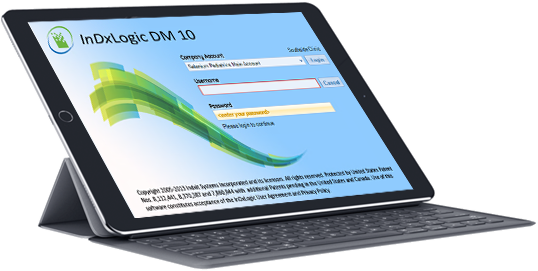 Created by clinicians and refined by end users, InDxLogic services provide interfaces and workflows that are practice specific. By integrating the voice of our customers and offering superior support, we align with our clients in a way that ensures their success.