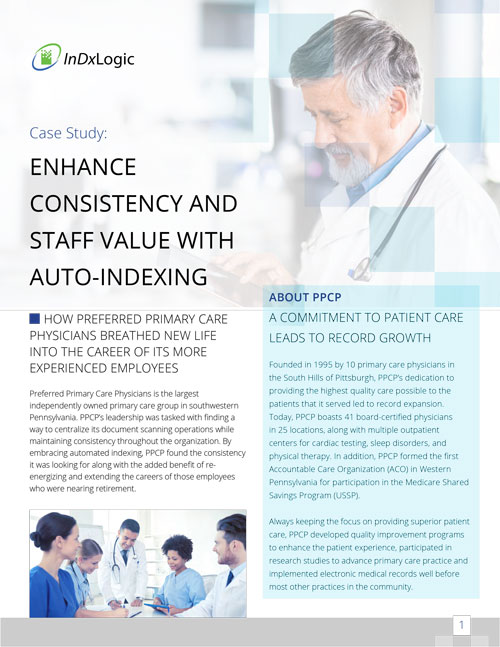 Preferred Primary Care Physicians is the largest independently owned primary care group in southwestern Pennsylvania. PPCP's leadership was tasked with finding a way to centralize its document scanning operations while maintaining consistency throughout the organization. By embracing automated indexing, PPCP found the consistency it was looking for along with the added benefit of re-energizing and extending the careers of those employees who were nearing retirement.
To learn more about the benefits and advantages of InDxLogic, click 'Download The Case Study.'
Did you like what you read? We'd love to talk with you about how InDxLogic can improve your office efficiencies. Fill out the contact form so that we can get started.