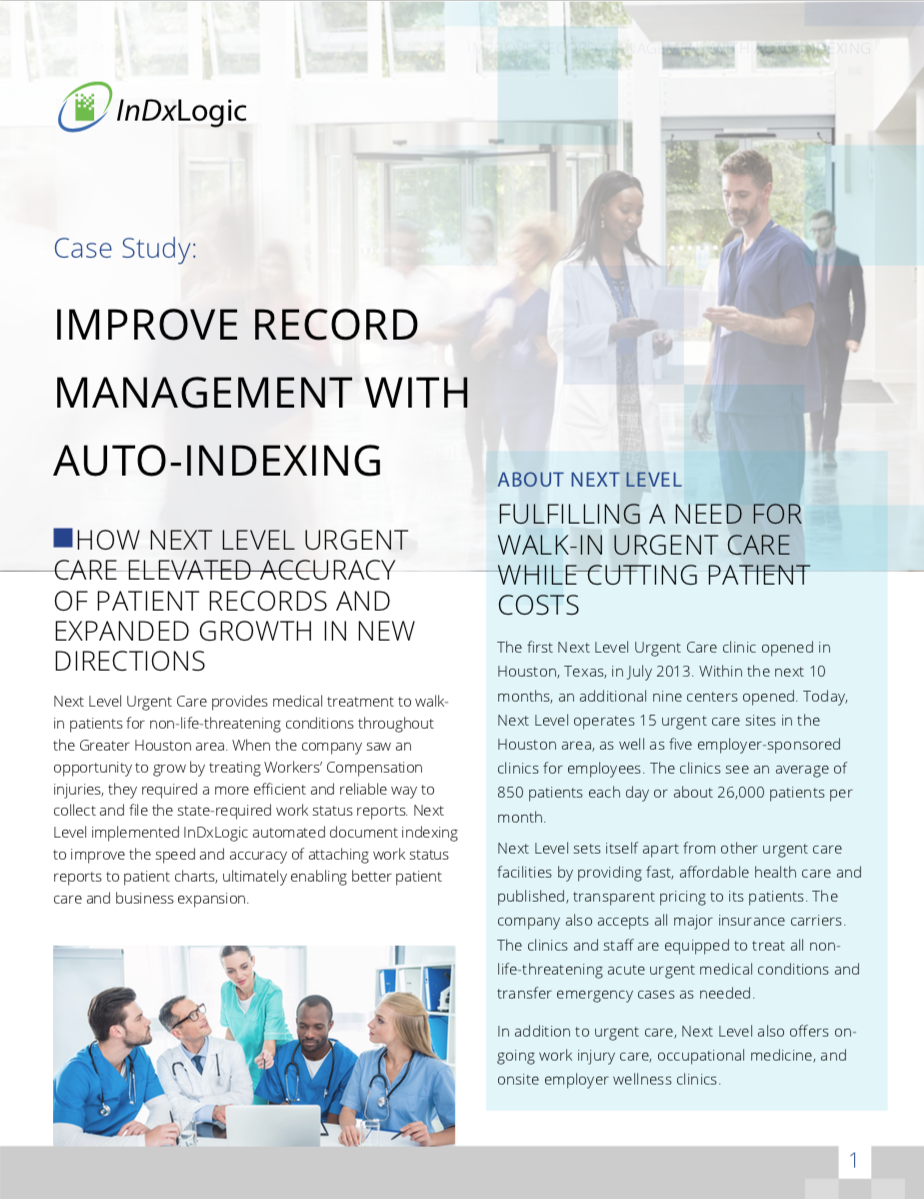 Next Level Urgent Care provides medical treatment to walk-in patients for non-life-threatening conditions throughout the Greater Houston area. When the company saw an opportunity to grow by treating Workers' Compensation injuries, they required a more efficient and reliable way to collect and file the state-required work status reports. Next Level implemented InDxLogic automated document indexing to improve the speed and accuracy of attaching work status reports to patient charts, ultimately enabling better patient care and business expansion.
To learn more about the benefits and advantages of InDxLogic, click 'Download The Case Study.'
Did you like what you read? We'd love to talk with you about how InDxLogic can improve your office efficiencies. Fill out the contact form so that we can get started.